Probably well off the tourist trail is the industrial city of Birmingham in the Midlands, which is affectionately known simply as "Brum", and is a thriving multicultural metropolis.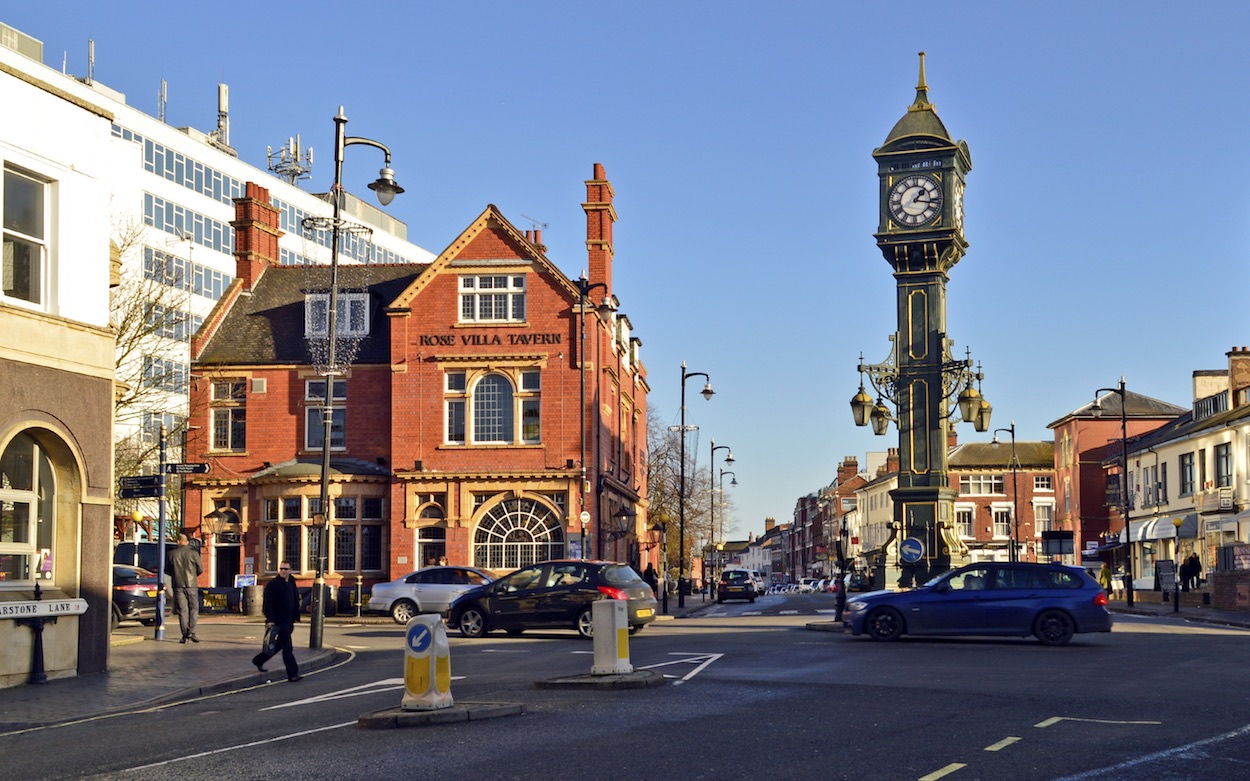 Birmingham started out as a small Anglo-Saxon farming village dating back to the 7th century, and it is mentioned in the Domesday Book of 1086. By the 12th century, it had become a market town, and the market area was known as the Bull Ring, which is now a well-known central part of the city. With the arrival of the Industrial Revolution, Birmingham was already known for its gun making, and from then it grew rapidly into a major industrial center, earning it the title of "the workshop of the world". It also became known for its jewellery making. Birmingham still has the feel of its gritty industrial past, and in many ways may not be as twee or picturesque as some English cities. But Birmingham is now on a program of urban regeneration, with many new and eye-catching buildings springing up, such as the Future Systems' Selfridges building.
Birmingham has two universities: the older University of Birmingham, founded in 1900, which provides a full range of academic subjects; and Aston University, founded in 1966, which has more of an industrial focus, reflecting the nature of the city. The presence of two universities in the city means that Birmingham has a lively student social scene, with clubs such as Snobs for indie, rock and retro sounds, and The Works providing house and garage music.
On the cultural side, Birmingham Museum and Art Gallery has a fine collection of Pre-Raphaelite paintings, and there is a Museum of the Jewellery Quarter which was a former jewellery workshop.
If you are looking for somewhere to eat in Birmingham, then I can definitely recommend the Rajdoot Tandoori on George Street, where I have enjoyed an excellent meal of authentic North Indian cuisine. It is also recommended by Egon Ronay. The Rajdoot serves lean poultry and meat soaked in lovely spices and sauces, as well as spicy salads with plenty of coriander leaf, and vegetable dishes such as brinjal bajee, (aubergine/eggplant). They also serve the renowned Indian Kingfisher beer. The Rajdoot is a little on the expensive side, but stands well above most high street Indian restaurants in terms of quality, service, decor and ambience.
Birmingham may be a little off the usual tourist track, but it is full of pleasant surprises and well worth a look.
In my next post, we will take a peek at Birmingham suburb Kings Heath.
If you are looking for somewhere to stay in Birmingham then you could take a look at The Holiday Inn Hotel in Birmingham City, which is only five minutes walk from Birmingham New Street Train Station.