Here in England, it doesn't seem to be getting any warmer, but spring is the perfect time to escape to the south of France, where the temperatures are pleasant at this time of year, and haven't reached the stifling levels that characterise summer in that part of the world.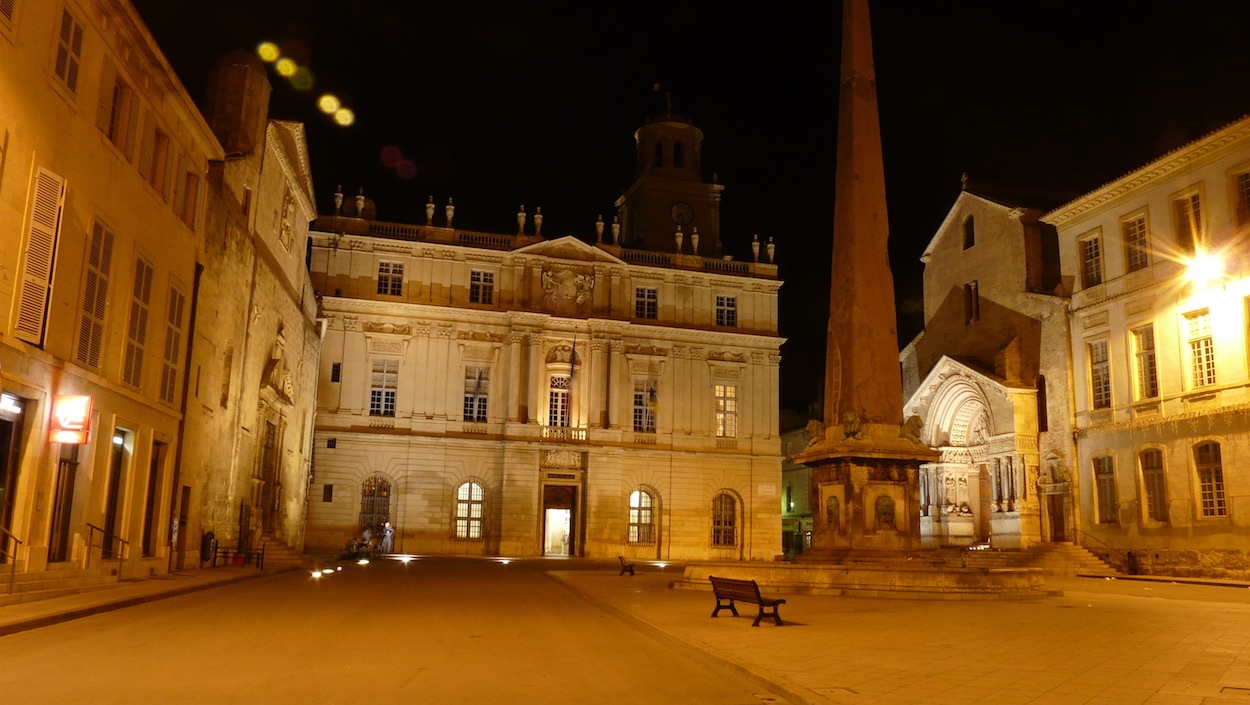 It seems that Vincent Van Gogh also found the south of France to be a great escape from the cool northern European weather, because it was to here that he came to paint in the sunshine, producing many of his famous works here, such as his paintings of sunflowers, Cafe at Night, and the well-known painting of his bedroom, where the foot of the bed seems to erupt out of the painting like a violent boot heel.
Arles is in the beautiful southern French province of Provence, renowned for its sunny weather, its lavender, its good food with plenty of garlic, its wine, and its relaxed and easy going lifestyle. Take a look around Provence in summer and you see people playing petanque, and sitting in cool cafes enjoying an expresso, or perhaps a pastis.
Arles, in fact, has a long history, going back to the Greeks, and there are also significant Roman ruins, including an impressive Roman amphitheatre.
If you want to see a fine example of early sculpture, then visit the Church of Saint Trophime, a Romanesque church that was built in the 12th century – the portal depicts the Last Judgement, and is a foremost example of the sculpture of this style and period.
The citizens of Arles have a distinctive traditional dress, which they wear for local festivals and cultural events, and which gives Arles a very unique feel.
The city has a couple of museums, one of which, The Museum of Arles and Provence Antiques, has a fine collection of old Roman artefacts.
You can see why Van Gogh and Gauguin were attracted to the area for its sunshine and colour, which provided such wonderful opportunities to create some great paintings. It is quite amazing that, given that Van Gogh lived and painted here, there are none of his works on display in the town.