Situated on Australia's south-east coast, Sydney Cove was established in 1788, and was the first European colony in Australia. Sydney has come a long way since then, and the place has grown to be Australia's most populous (and most expensive) city, with a metropolitan area of around 4.9 million.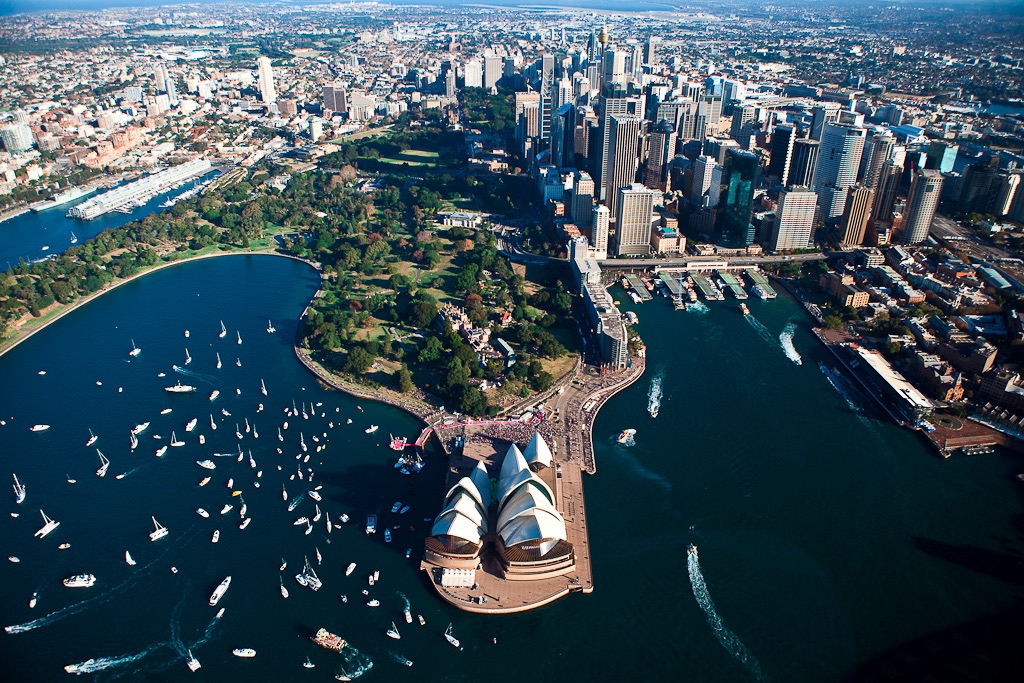 As well as being a buzzing multicultural metropolis, and rival to Melbourne, Sydney is a city that also offers plenty of outdoor life, with good beaches, such as the famous Bondi Beach, and the proximity of the national parks which surround it.
But, as well as the great outdoors, culture abounds too in Sydney. Whenever people think of the city, chances are they also think of the iconic Sydney Opera House, and its sail-like structure. The Opera House has five theatres, is the home of Opera Australia, and the Sydney Symphony Orchestra.
Sydney hosts a number of festivals, including the Sydney Festival, Australia's largest arts festival, which involves both indoor and free outdoor performances throughout January. Then there is the Big Day Out, a travelling rock music festival, which originated in Sydney, as did bands AC/DC, Midnight Oil, INXS, and Wolfmother. There is also the Gay and Lesbian Mardi Gras, the Sydney Film Festival, plus a number of smaller film festivals.
Not surprisingly, Sydney has an excellent nightlife, and the most popular areas for pubbing, clubbing and restaurants are Kings Cross, Oxford Street, Darling Harbour, Circular Quay and The Rocks.
Sydney is also popular for shopping, with many people travelling in from the more outlying areas to buy clothes and other items. Queen Victoria Building on George Street is good for shopping, and if you are looking for more niche products, try the areas around Pitt Street and Oxford Street.
Another icon of Sydney is the magnificent Sydney Harbour Bridge, from which you get some great views of the city.
Like most major cities, Sydney has a number of interesting museums. The Australian Museum is the place to see things related to natural history and anthropology, and The Powerhouse Museum is for aficionados of science, technology and design. For art, try the Art Gallery of New South Wales and the Museum of Contemporary Art. And of course, being a harbour city, there is the Australian National Maritime Museum.
As one Sydney resident told me, "Sydney is a great city, because it has everything".