Do you know that one of the most expensive hotels ever built, The Emirates Palace, in Abu Dhabi, offers the ultimate package holiday, coming in at a cool one million US dollars?
So while we tear our hair out over the credit crunch, just cast your eye over this little lot, while you dream, drool or rant.
The package is for two people and includes:
First class return tickets from any international destination serviced by Etihad Airlines to Abu Dhabi
Seven nights in a 680 square metre Palace Suite at Emirates Palace on an all-inclusive basis.
A chauffeur driven Maybach at your disposal every day of your stay
Daily spa treatment at the Anantara Spa
A day trip in a private jet to Iran to create your very own Persian hand-made carpet from a very exclusive carpet maker
A day trip in a private jet to the Dead Sea, which includes an afternoon Anantara spa treatment in the Kempinski Hotel Ishtar
A day trip to Bahrain in a private jet to go deep sea diving for pearls. You then get your pearl set in specially designed and exclusive jewellery settings
A game of golf at the Abu Dhabi Golf Club
You get to make your own perfume with experts from YAS Perfume
Gifts including the rarest pearls in the world from Robert Wang and a selection from Holland & Holland Sporting Guns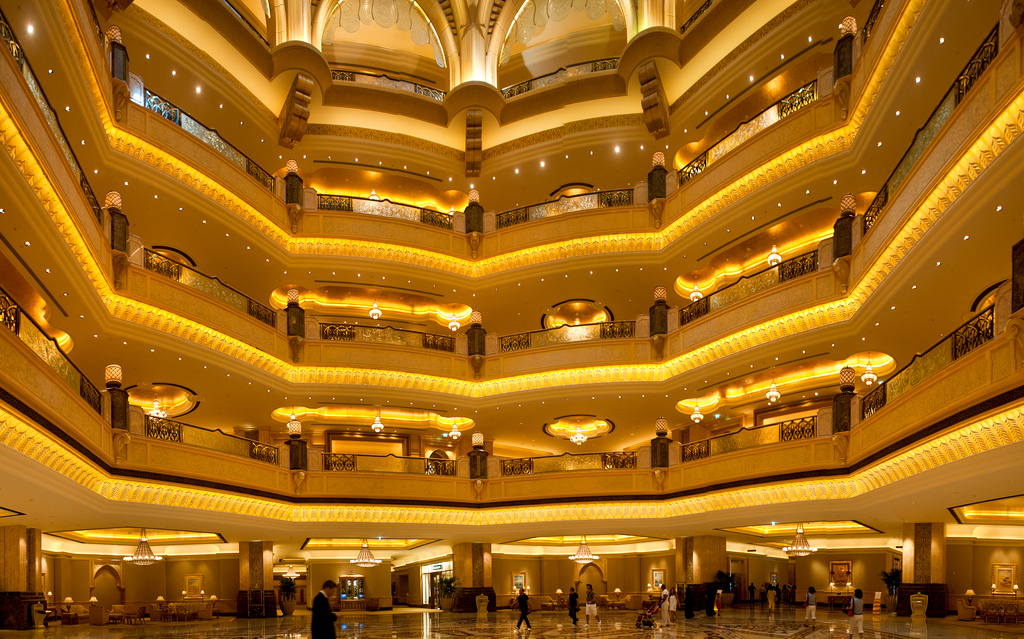 So there we have it. If you like pearls, perfume, golf, private jets, and have a million to spare, it could be just the thing.