It was almost exactly a year ago, with another English winter on its way, that David Rogers decided that it might be more fun to spend winter in Tibet than in his usual London habitat, and so, travelling overland, he headed off east in the direction of Lhasa, Tibet. Thus, Last Train to Lhasa was born, which catalogues a monumental, six-month backpacking trip which took in Scandinavia, Estonia, Russia, China, Thailand, Cambodia, Vietnam, and Laos.
Travelling first to a freezing cold Copenhagen with expensive beer, and then on to Stockholm with its sub-zero winter temperatures, David then got the ferry to an even colder Helsinki, which did at least offer a good night out. Then it was the ferry on to Estonia, where, after a bit of a strange time in Tallinn, the sleeper train took him over the Russian border, to St Petersburg. From there it was the midnight train to Moscow, where, while enjoying an evening with a few fellow travellers in a bar near the hostel, a crowd of neo-nazis turned up with baseball bats, and they had a lucky, and very narrow, escape through the kitchens, into the alleyway at the back.
Leaving all that behind, David boarded the trans-Siberian and headed further east. He disembarked at Ulan Ube in Siberia, in the hope of getting a Mongolian visa, which would allow him to take the beautiful trans-Mongolian route. Despite enduring finger numbing temperatures of minus twenty degrees Celsius for a few days, it turned out that the Mongolian visa was not to be, and David's Russian visa was running out fast. So there was nothing else for it but to take the trans-Manchurian route.
Meeting several memorable characters on the train, including a vodka loving Polish businessman, and a rather rough and terrifying guy named Vlad, David travelled across Manchuria, crossed the Russian-Chinese border, and arrived in Beijing. Here, he spent Christmas, having a rather good, and, in some ways, unusual time in the bars with crowds of travellers and ex-pats.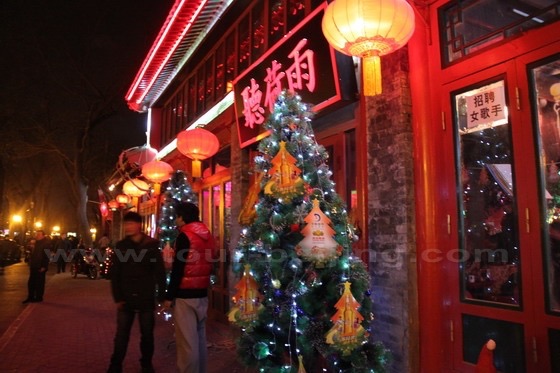 After Christmas 2007 he got the night train to Shanghai, where he stayed to see in the New Year, 2008. After some good New Year revelries, he went on to Kunming, and took the bus to the little walled town of Dali by a lake at the foot of the mountains.
After a comfortable sojourn in Dali, where there were plenty of chilled out travellers, bars, and parties, David took the train to Guilin, followed by the bus to Yangshou, where it was really freezing, and one of the worst winters China had had in half a century. Then it was the train to Hong Kong, to see in the Chinese New Year, where he stayed in the salubrious Chun King Mansions.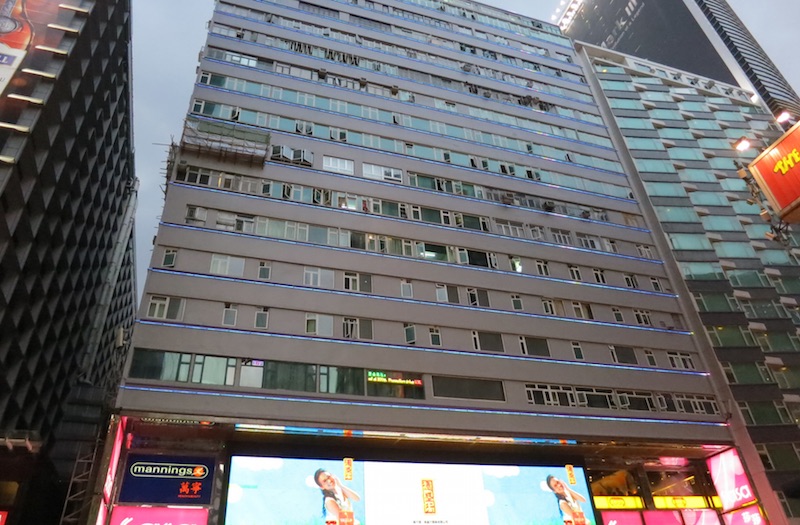 From Hong Kong, David took the ferry to Macau, and then flew to Bangkok. After a pleasant short stay in Bangkok, it was a flight to the Cambodian capital of Phnom Penh. He travelled on to Siem Reap, being offered fried spiders along the way, and then took a river boat to Battambang, but due to lack of water, the boat had to be abandoned, and the journey finished by SUV. He went to see the truly awful Killing Caves, where you can see the bones of Khmer Rouge victims, and also the Killing Fields, and this part of his blog makes for sobering reading.
Onwards over the Mekong River into Vietnam, David headed to Saigon, which turned out to be full of motorcycles, and low on nightlife. Four hours north on a bus driven by a manic driver, with several near misses and the horn blaring for most of the way, David reached Mui Ne Beach, with the relaxing sound of waves crashing on the shore. Later moving on to Dalat, David didn't find this Vietnamese mountain town to be the Bohemian paradise that the Lonely Planet guidebook had cracked it up to be. So from Dalat it was on to Hoi An, with its streets of fine old French colonial buildings, shaded by jacaranda trees. Having fallen asleep on a pool table, to the delight and comment of all and sundry, Dave then took a sixteen hour ride on a sleeper bus to Hanoi. Getting stuck in the stinking bus toilet Dave was dramatically rescued from death-by-smell by a young Irish woman.
After a short cruise in a traditional junk boat, it was then a bus to Vientiane in Laos. Then the beautiful town of Vang Vieng, then the French colonial town of Luang Parang on the banks of the Mekong. A two day trip up the Mekong took him to the Thai border, where he went to Chiang Mai, where he narrowly missed the cyclone that hit Burma.
From here it was back to Bangkok, followed by a plane back to London. And so it was that David completed the journey told in Last Train to Lhasa without ever quite reaching Lhasa, or even Tibet, not that that matters one bit.