Harbin is a delight to the senses for those who love architecture, and the amazing thing to reflect upon as you gaze upon its quintessentially European-styled structures is that you are actually in China, in the northernmost major city of the ancient Middle Kingdom.
But ancient Harbin is not – the city actually started life in 1897 as a camp for the Russian engineers and workers who were building the Trans-Siberian Railway, bringing in people from across Russia, Poland and from within Manchuria itself. The Russian influence on the city continued due to the fact that after the 1917 Russian Revolution monarchist refugees escaped to Harbin, and this is still clearly visible in many subtle and interesting ways from the architecture to the food.
During World War II, the city was captured by the Japanese, and subsequently taken by the Chinese in 1946. Harbin has thus grown from a remote Russian outpost to the tenth largest city in China.
Often called "Oriental St Petersburg" or "Oriental Paris", Harbin lies on the southern bank of the Songhua River, and is widely regarded as one of China's most beautiful cities. One of its most impressive streets is Zhong Yang Street, which has a fabulous array of varied European architectural styles, including Baroque and Byzantine façades, traditional Jewish architecture, small Russian cake shops and bakeries and fashionable French clothes stores. It also has the somewhat less European, but nevertheless nowadays vital hallmark of cosmopolitanism, Japanese restaurants. Nearby is the Russian Orthodox St. Sophia Cathedral, which has now been made into a museum.
Harbin has an Old Quarter near the Songhua River which is mostly made up of buildings that were constructed by the Russians at the turn of the 19th century. Most of these are built in Baroque or Byzantine style with intricate spires and cupolas, and painted in eye-catching shades of yellow, white, green, and red.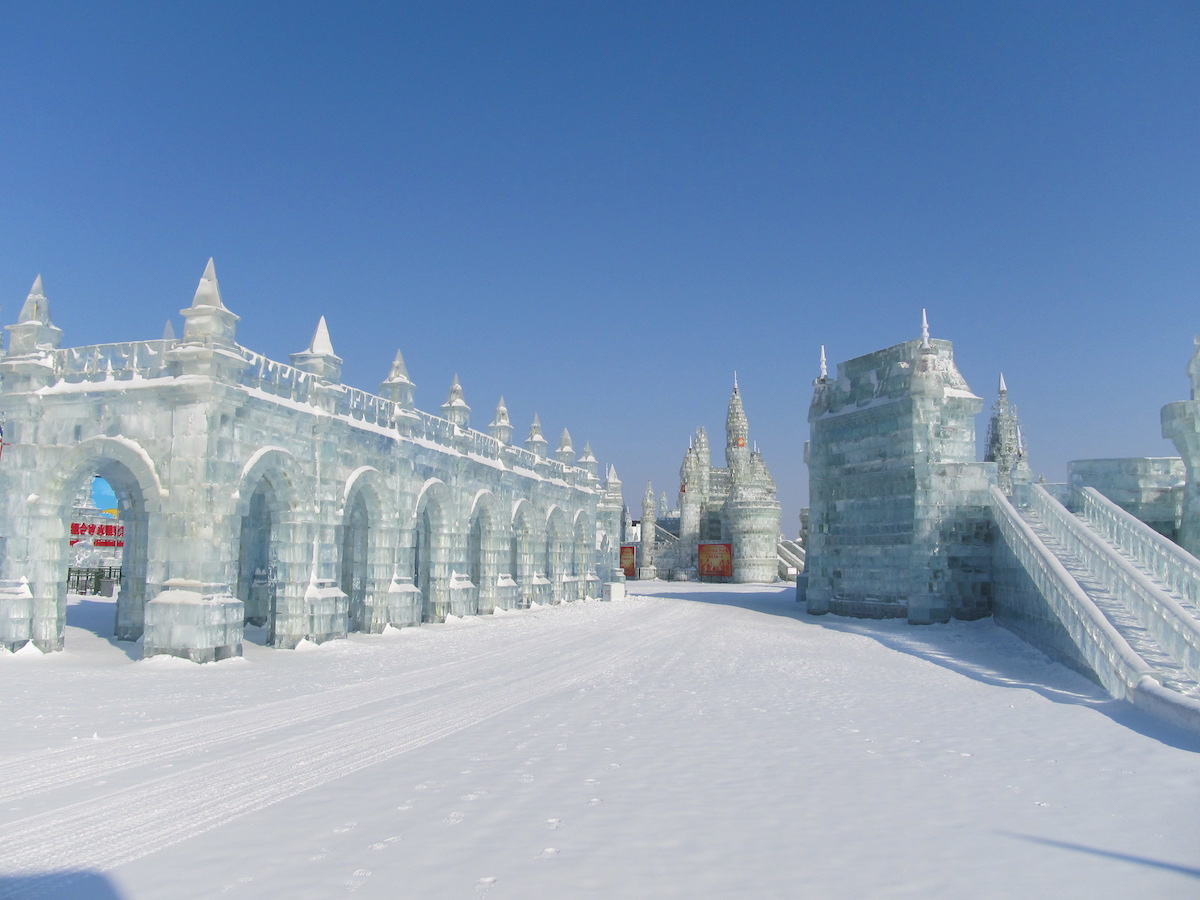 Harbin is also famous for its annual Ice and Snow Sculpture Festival, Russian influenced cuisine, and, unlike the rest of China, has plenty of bakeries producing a variety of different types of bread. Harbin is also known for its tasty European-style sausages.
Utterly unique, and utterly interesting, Harbin is a little bit of China that you can't miss.