A one kilometre stretch of golden sand, seven kilometres east of central Sydney, Bondi Beach is popular throughout the year.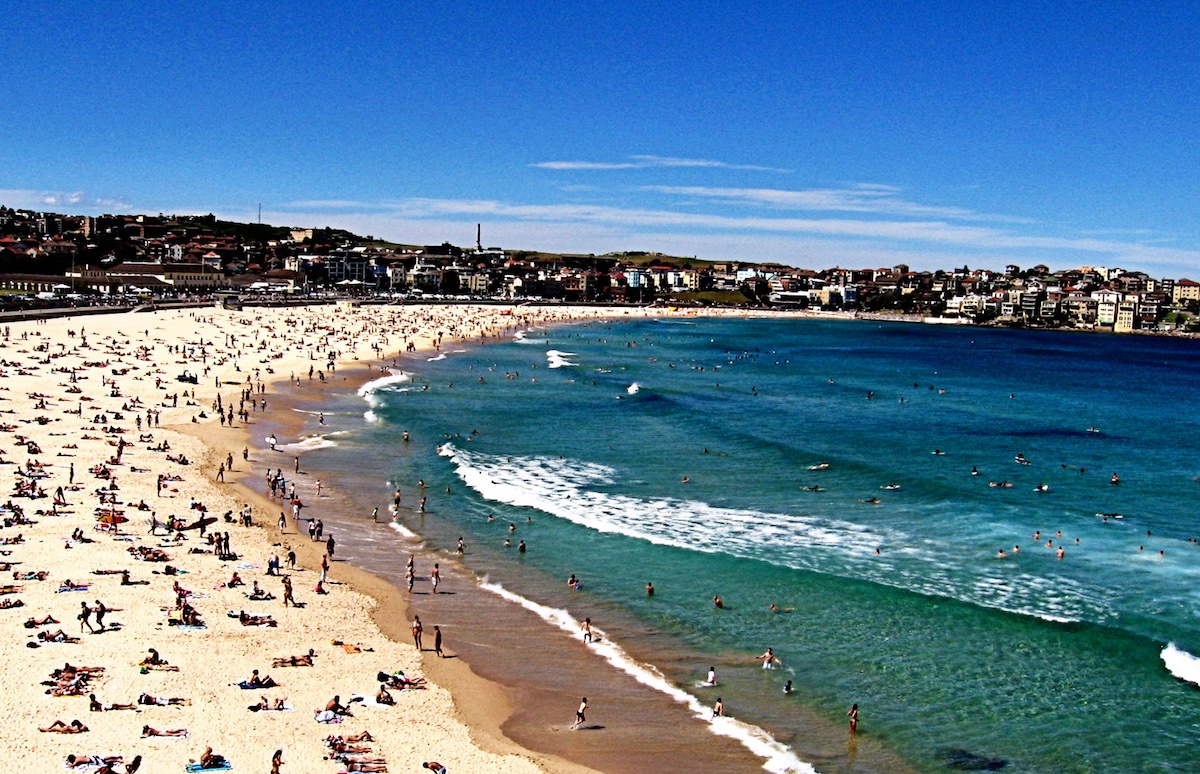 The sea there is particularly noted for its good surfing quality, with the northern end of the beach rated as a gentle 4 (with 10 as the most hazardous), but the southern side rated as a 7 due to the famous rip current there, which has become known variably as the "Backpackers Express", the "Bondi Tram" or "Bronte Express". The reason for this latter name is that you will probably end up at Bronte, two beaches south, if you get caught in it. There are in fact, possibly up to five rip currents operating along the beach, the Backpackers' Express being the one closest to the designated swimming area. An underwater shark net is provided, which makes use of the water considerably safer – so that's a relief then.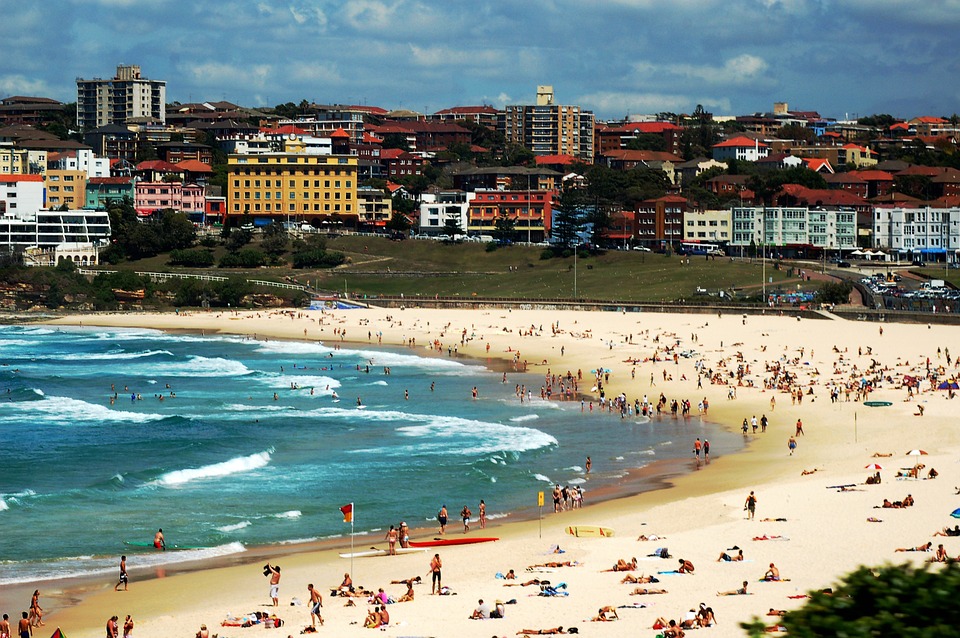 Bondi Beach is the end point of the City to Surf Fun Run which is held each year in August, with over 63,000 entrants completing the 14 km run from the central business district of Sydney to the beach. Other annual activities at Bondi Beach include the Flickerfest in January, which is Australia's premier international short film festival, World Environment Day in June, and Sculpture By The Sea in November. Every Sunday there is a market at the beach, making it a good place to hang out. On Christmas Day Bondi really comes into its own, when a lot of people come to the beach to celebrate, it being a novelty for many visitors to enjoy a sunny Christmas by the sea.